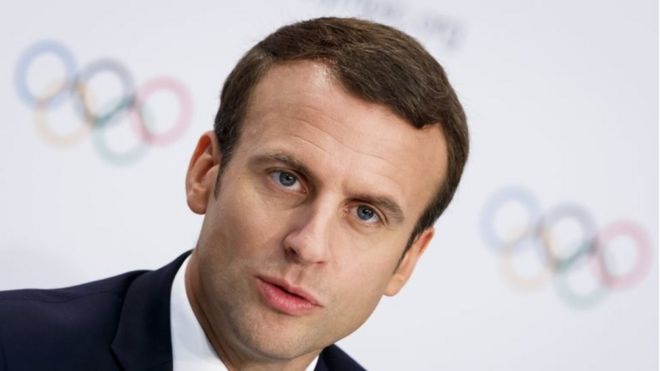 New political parties have a remarkably high failure rate in the UK. They almost never succeed – but are things different now?
The success of new French President Emmanuel Macron, who created a liberal pro-European party of government, En Marche, from scratch in less than two years, has made some people wonder if it could happen in the UK.
Conventional wisdom says a fresh face could never rise so rapidly to the top – the first-past-the-post electoral system is biased in favour of the existing "big two" parties, the argument goes.
But politics is more fast-moving and fluid than it has ever been and there appears, to some at least, to be a gap in the market.
"The Tories are committing Euro-suicide. Labour is kidding itself that a party with no economic policy can govern. There is a chasm in the middle of British politics," wrote Tony Blair's former speech writer Philip Collins recently in the Times.
Dominic Cummings, who masterminded the Vote Leave campaign, said on Twitter this week that a new party looks increasingly "tempting" (although he does not spell out what it might stand for).
Even Gary Lineker has got in on the act.
"Anyone else feel politically homeless? Everything seems far right or way left. Something sensibly centrist might appeal?" Lineker asked Twitter recently.
Within minutes, one of the Match-of-the-Day-presenter's followers had called for the creation of En Marche of the Day, with the ex-England footballer as leader, naturally.
Anti-Brexit Conservative MP Anna Soubry sounded like she could hardly wait for the birth of a new party in a New Statesman interview.
"If it could somehow be the voice of a moderate, sensible, forward-thinking, visionary middle way, with open minds – actually things which I've believed in all my life – better get on with it."
But she was speaking before the general election.